Mesa, Arizona(Hexa PR Wire–July 20, 2023)–Leigh Steinberg, a sports agent known for his work with over 300 professional athletes in football, baseball, basketball, boxing, and Olympic sports, is taking a new direction in his career. Steinberg, who indirectly contributed to the storyline for the film "Jerry McGuire," is initiating the Steinberg Sports Academy (SSA). SSA is a private high school committed to fostering students' intellectual and athletic abilities.
Launching of Steinberg Sports Academy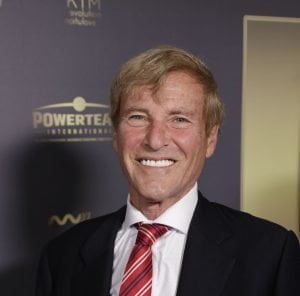 Steinberg Sports Academy will officially commence its online platform on August 4th. This event signifies the inception of an educational program where an initial group of students will have the opportunity to access SSA's STEAM and project-based learning curriculum. The physical school is set to open its doors in the Fall of 2024, but interested parties can already join the waiting list.
What Steinberg Sports Academy Offers
SSA will be offering its students a unique blend of academics and sports training. The academy plans to break ground on a new 320-acre sports complex and collegiate level facility later this year. In addition, the school is designing an academic structure that combines rigorous educational standards with high-level sports training.
Further enhancing its academic offerings, SSA will provide dual degree programs that will allow junior and senior students to graduate with both a high school diploma and the equivalent of 2-year college degree credits, given that they follow a specific curriculum track.
Apart from its commitment to comprehensive education, SSA is also planning on flexible study options. The academy will be providing online and on-ground learning modes and even dorm residency opportunities.
Connecting Education with Real-world Experience
SSA believes in the value of practical experience. To help students gain insights into the professional world, SSA is fostering partnerships with regionally accredited universities, major league sports organizations, successful executives, celebrity mentors, and top industry leaders. SSA students can expect to benefit from internships and other innovative opportunities to supplement their academic learning with real-world experience.
For more information, please visit www.steinbergsportsacademy.com. For interviews with Leigh Steinberg and the SSA staff, please contact Chief Academic officer/Provost Dr. Julie Ducharme.
Contact Information
Dr. Julie Ducharme, LinkedIn: www.linkedin.com/in/dr-julie-ducharme-2bb0a213/
Steinberg Sports Academy: www.steinbergsportsacademy.com
---
None of the information on this website is investment or financial advice. Hexa PR Wire, affiliates and syndication partners are not responsible for any financial losses sustained by acting on information provided on this website.
This article was originally published at: https://hexaprwire.com/steinberg-sports-academy-announces-opening-for-high-school-focused-on-academics-and-athletics/